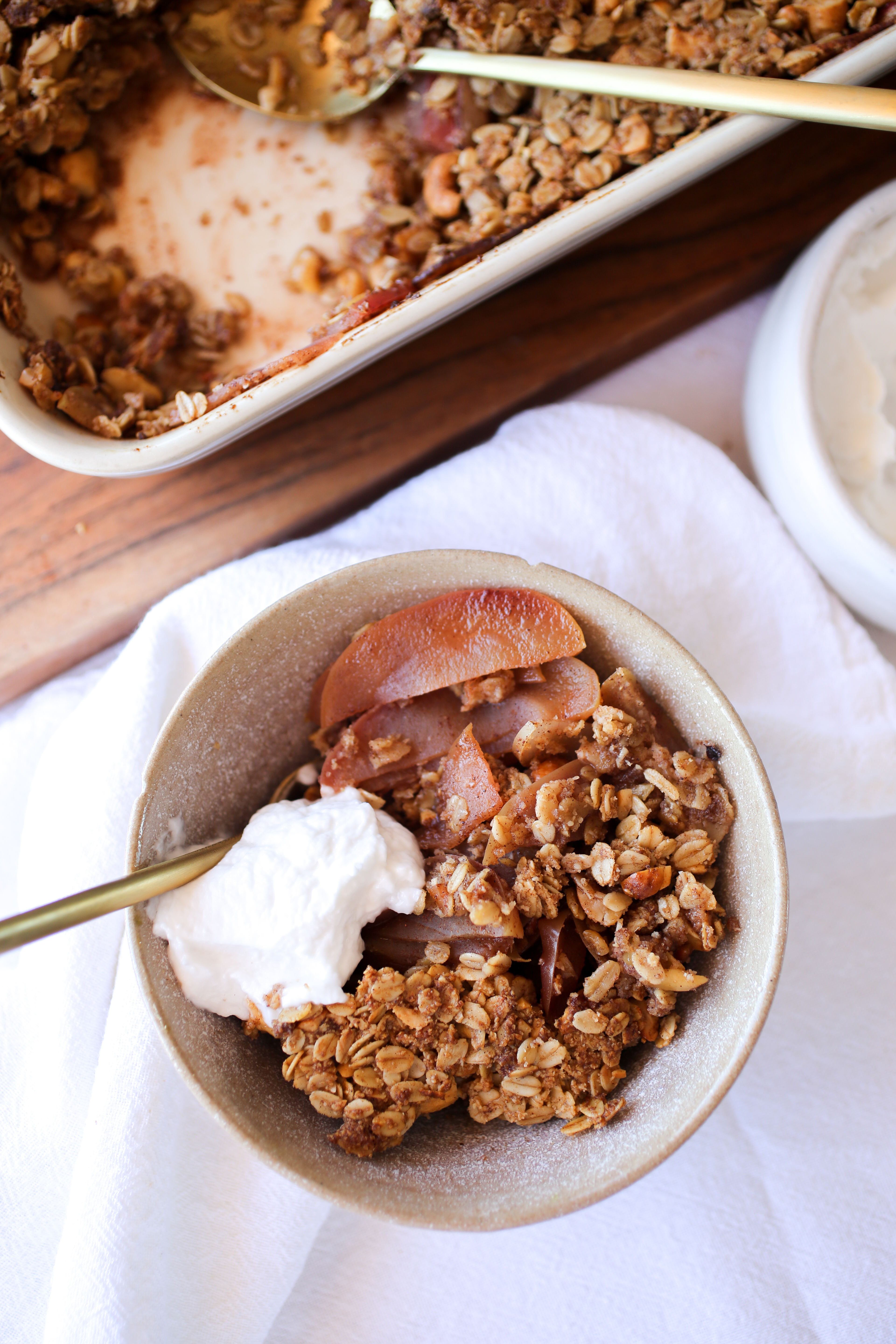 There's something comforting about an Apple Crumble - it's one of those dishes that's always a crowd pleaser, you can never go wrong. This recipe will have you feeling warm and fuzzy inside. Try it for yourself!

Serves 8
Vegan, Dairy-free, Gluten-free, Refined sugar-free

Ingredients
6 red apples, sliced
3 tablespoons maple syrup
1/2 lemon juice
2 teaspoons cinnamon
1/2 teaspoon nutmeg
Pinch of salt
1.5 cup rolled oats
1 cup almond meal
1 cup raw cashews, chopped
3 tablespoons maple syrup
1 tablespoon cinnamon
1/2 cup melted coconut oil
Coconut yoghurt to serve

Method
1. Preheat oven to 180ºC.
2. In a large bowl, combine maple syrup, lemon juice, cinnamon, nutmeg and salt. Pour the sliced apples into the mixture and coat the apples using your hands. Once the apples are well coated, pour into a rectangle baking dish and set aside.
3. In a separate bowl, combine oats, almond meal, cashews, maple syrup, cinnamon and coconut oil. Mix until wet and dry ingredients are well combined. Pour crumble mixture over the apples and pat down firmly.
4. Place in the oven for 40-45 minutes until the crumble mixture is golden and the apples are soft.
5. Serve warm with a dollop of coconut yoghurt.