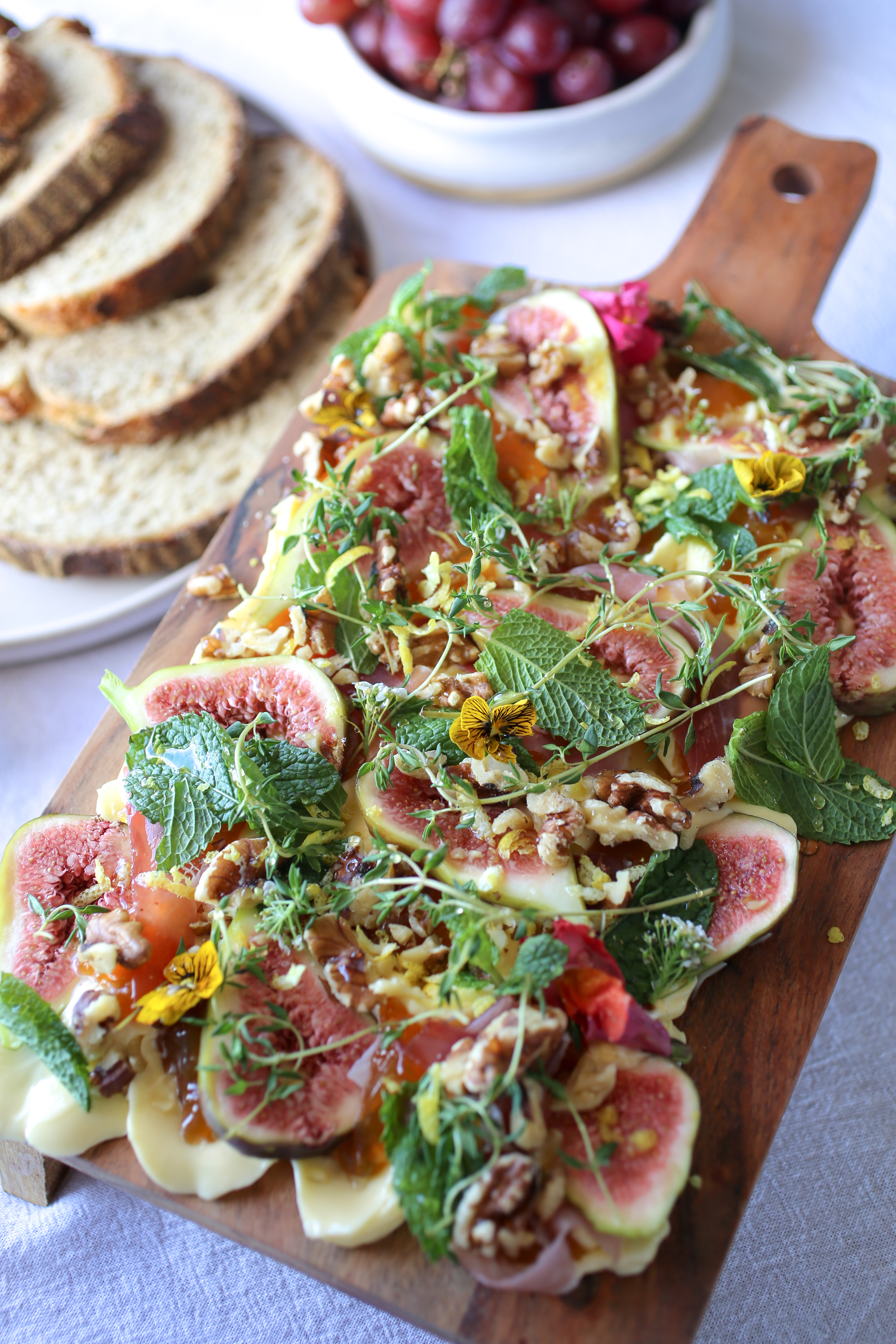 The latest trend that everyone is going crazy for? Butter boards. You can dress them up in multiple ways and choose from savoury or sweet. This fig and honey butter board is a great party starter and you might just become obsessed with making them.

Serves 6
Refined sugar-free

Ingredients

250g organic unsalted butter
1/3 cup apricot jam
5 figs, halved
100g sliced prosciutto
1/4 cup fresh mint
¼ cup fresh thyme
1/4 cup walnuts, roughly chopped
1/2 lemon juice and zest
1/4 cup raw honey
Edible flowers, to garnish
Red grapes, to serve
Sourdough bread, to serve

Method
1. Spread the butter on a small wooden board using the back of a spoon.
2. Layer with dollops of apricot jam, figs, prosciutto, mint, thyme and walnuts.
3. Squeeze lemon juice evenly over the toppings and sprinkle with lemon zest.
4. Drizzle honey over the toppings and garnish with edible flowers.
5. Serve with a side of grapes and sourdough bread for dipping.