Raspberry Cheesecake Yoghurt Bites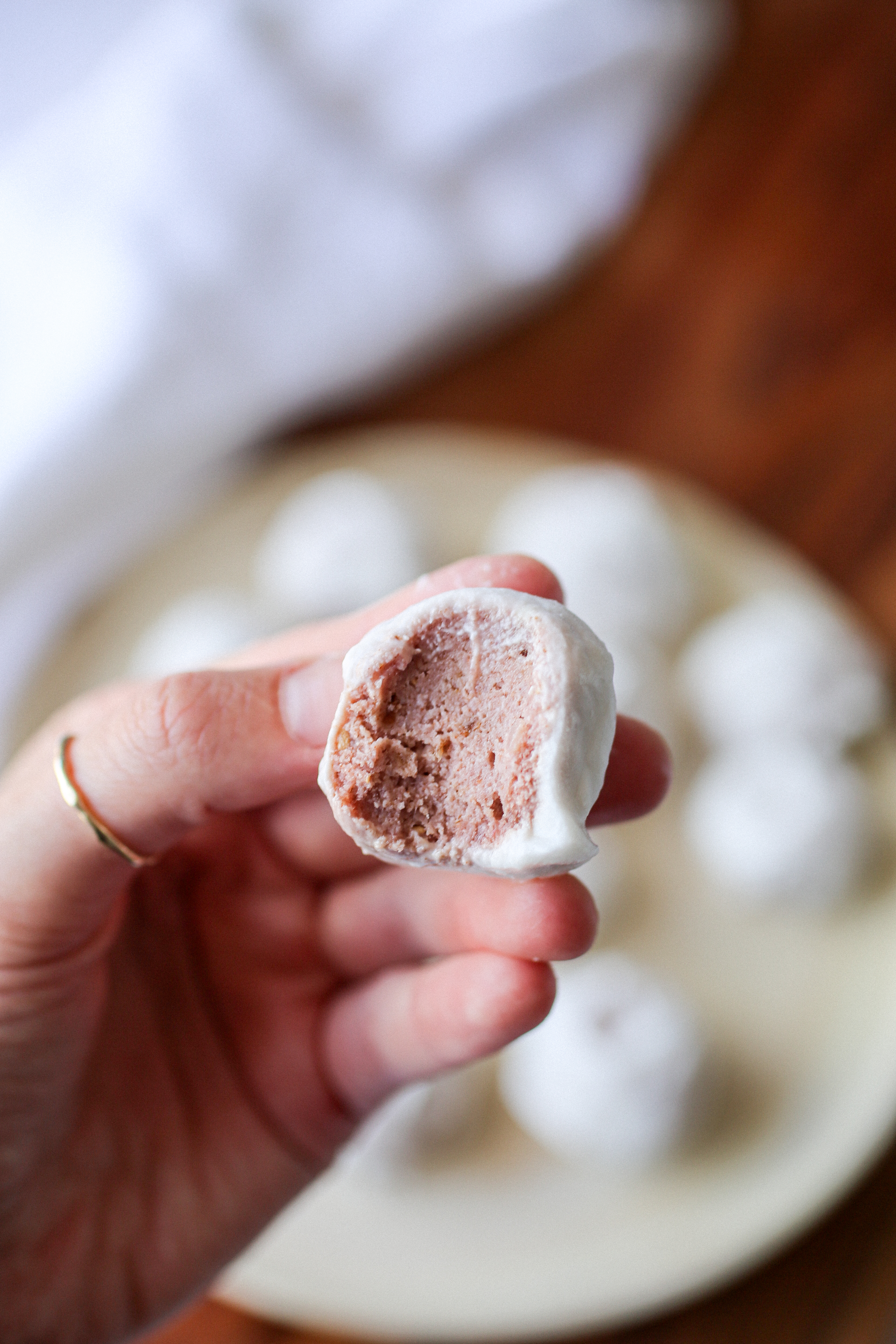 If you have trouble managing your cravings for something sweet but always reach for less healthy options, this is a great alternative without all of the sugar.

Makes 12 balls
Vegan, Dairy-free, Gluten-free, Refined sugar-free

Ingredients
1/2 cup pitted dates
1 cup macadamia
1 cup fresh raspberries
1/4 cup coconut oil
2 tbsp coconut flour
1/4 cup coconut flakes
1 cup coconut yoghurt

Method
1. Put all ingredients except coconut flakes in a high-speed blender and pulse until you have a smooth consistency.
2. Add coconut flakes to the mixture and allow to cool for 10 minutes in the fridge so the coconut flour can thicken.
3. Remove from the fridge and scoop the mixture into 12 small balls using a tablespoon. Roll between your hands to create a smooth and evenly shaped ball.
4. Place coconut yoghurt in a small bowl and submerge each ball until the outside is completely coated in yoghurt.
5. Place each ball on a plate covered with baking paper and stick in the freezer for at least 2 hours to set.

Enjoy frozen!