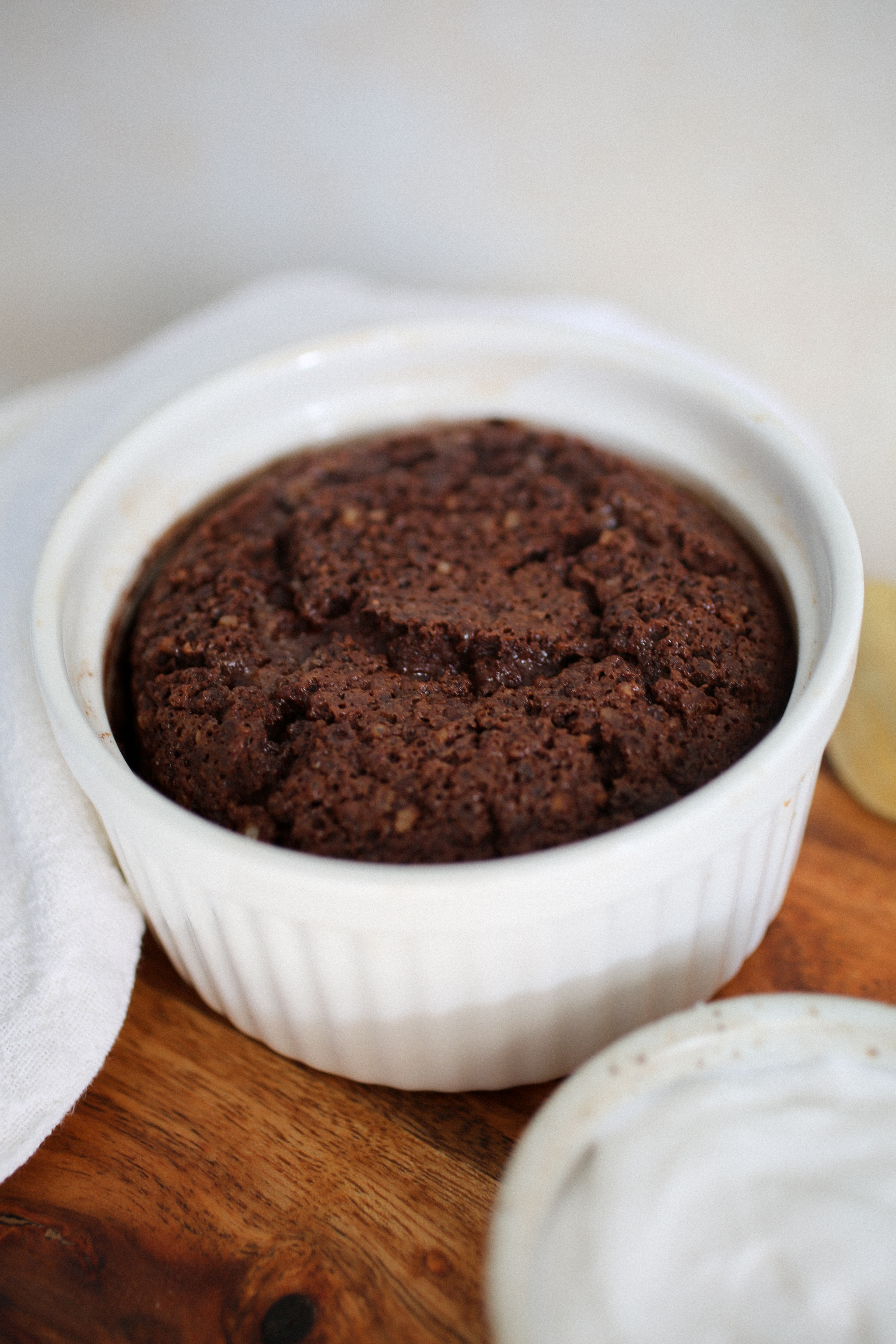 Mug cakes are the new craze when it comes to desserts, so try your own using this recipe and enjoy every bite.

Serves 1
Dairy-free, Gluten-free, Refined sugar-free

Ingredients
1/4 cup coconut oil, melted
1/4 cup soy milk
1 egg
1/2 teaspoon vanilla bean extract
1/4 cup raw honey
1/4 cup GF plain flour
2 tablespoons cocoa powder
1/4 teaspoon baking powder
1/4 teaspoon salt
1/4 cup dark chocolate chips
Coconut yoghurt to serve

Method
1. Preheat oven to 200ºC.
2. Place coconut oil, soy milk, cracked egg, vanilla and honey in a large mug or oven safe ramekin. Whisk together until well combined.
3. Add in flour, cocoa powder, baking powder and salt. Whisk until well combined.
4. Place chocolate chips in the centre of the mixture.
5. Oven bake for 20 minutes until mixture has risen and become firm.
6. Allow to cool for 5 minutes and serve warm with coconut yoghurt.